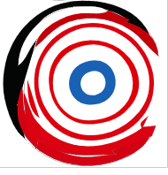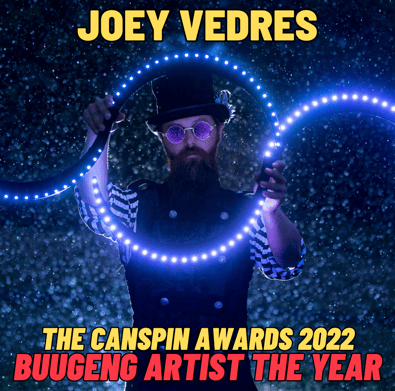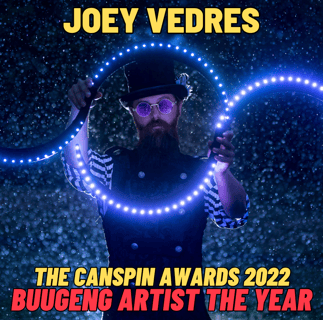 Meet Joey, a seasoned performance artist who has spent over half of his life mesmerizing audiences with his breathtaking performances. Joey's love for the art form started in his youth, when a friend placed a fire staff in his hands. He became addicted the heat and intensity of the controlling fire. Joey decided to learn the art himself and has been honing the craft ever since. He has performed at countless events and festivals around the North America, wowing audiences with his unique style and energetic persona. Joey's performances are a perfect blend of skill, artistry, and showmanship, and his enthusiasm for the art is contagious. When Joey takes the stage, the energy in the room changes. He moves with a fluidity that can only be accomplished from years of practice and training. His movements are precise and intentional, yet there is a sense of playfulness and spontaneity in his performances that keeps the audience on the edge of their seats. Apart from being a performer, Joey is also a seasoned instructor. He loves sharing his knowledge of buugeng with others and has tutored many students of all levels. His teaching style is fun, engaging, and highly effective, and he has helped many aspiring artists to develop their skills and find their own unique style. In short, Joey is a true BuuGangstar, a talented performer, and a passionate teacher. Whether he is performing on stage or jamming with friends, his love for the art form shines through, and his energy and enthusiasm are truly infectious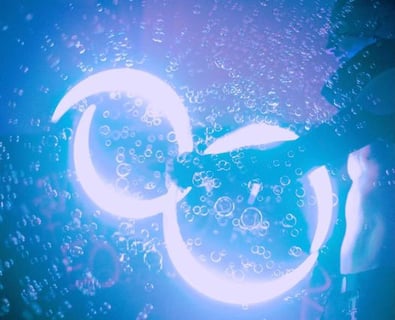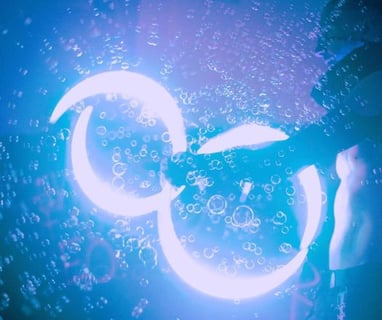 Co Foster is a buugeng artist based out of Toronto. They started spinning buugeng during the pandemic because it was the only prop that fit in their bedroom! Since then it's been an obsession and a favourite prop to travel and perform with. They've been performing at festivals and events for many years now with fire and LED, and have just started attending flow fests in the US to meet and learn from other artists. Look out for more hypnotizing onstage acts to come.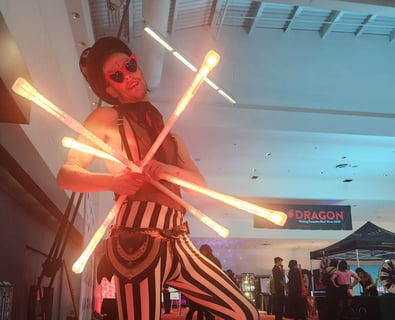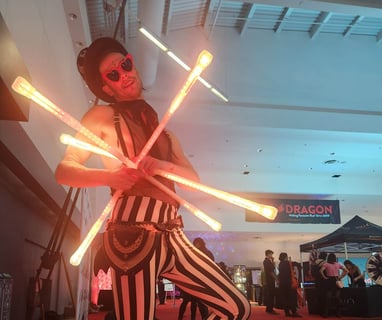 I am multi disciplined prop artist that is dedicated in exploring the depths of prop manipulation, juggling, spinning, dance, movement, flow state and physics. Flow arts found me when I was travelling abroad and I am forever grateful for the amazing souls I have had the pleasure to connect and bond with. It has been a life changing beautiful journey that has helped me grow in many ways with such a loving, supportive community that has continuously been so welcoming and helpful by teaching so many helpful skills with and without the props. I enjoy working with a variety of props, the cross over between so many props really gets me excited, there is always something to learn within the mix of flow, it is inspiring. Currently I work as an entertainer, I have been developing a street act in the past year, as well as producing a fire show this year and is alot fun. I enjoy collaborating and working with other artists trying new things and being goofy. My goal for this year is to work on originality and to keep things flowin! Huge thanks to all of my mentors and flowmies for keep it real!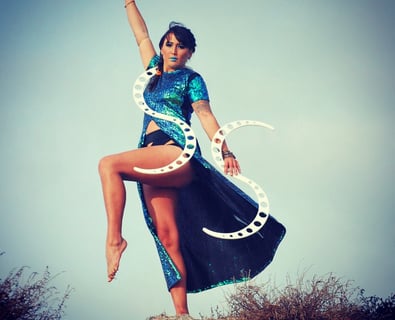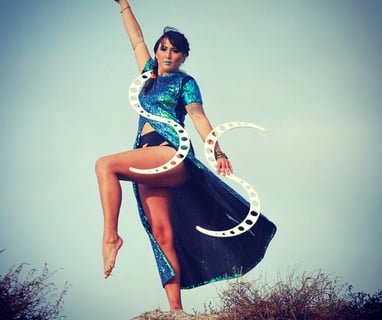 Innovator of contact buugeng and buugeng balancing, Kaylie Kreatrix is an internationally recognized buugeng and circus artist originally from Ottawa. As an early pioneer of the prop she has been spinning buugeng for over 10 years and has dedicated countless hours to developing her creative manipulation of these S-staff. Kaylie attributes her unique approach to the fact that she had no teachers or previous experience in object manipulation, therefore her mind was a blank and creative canvas. She is most recognized for the way she seamlessly moves from fluid contact movements to striking balances, seeming to move like the props are an extension to her body. Her notable performances have been many, but the video of her performance at EJC is what brought her attention from the global buugeng community. Having traveled the world teaching and performing both at circus festivals and corporate events she finally settled down deep in the woods of Quebec.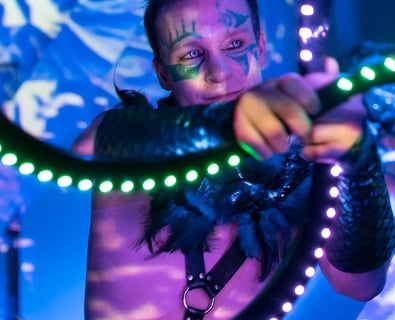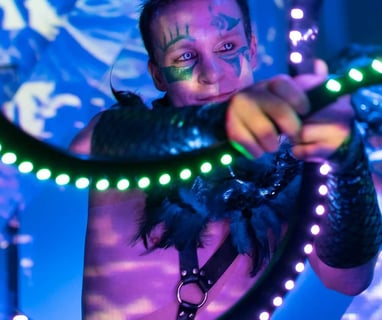 "Expression through motion" Solstyx has a fluid movement style of martial inspiration, joining complex movements and simple execution in a hypnotic dance. While versed in many other props' manipulation, he found a calling in Buugeng, putting "Martial" back in "Martial Illusion" and exploring this prop's seemingly infinite possibilities. Adapt, overcome, persevere, grow~